A selection of old photos of Widcombe and Bathwick, donated by a lovely ex Bathwick Hill resident to add to our extensive collection!
The first pair of photos are taken from the Kennet & Avon canal, looking in both directions from below Sydney Buildings.
The second pair are taken from the top of Beechen Cliff down into Widcombe Basin
The last old photo is taken from the crest of the Tyning (off Widcombe Hill), looking down over Horsecombe Walk to Bathwick Hill
Just for comparison purposes, the end photo was taken in 2015 from the top of Beechen Cliff.
The Kennet & Avon canal shown in several of these photos was completed in 1810 – the Widcombe to Bathwick stretch of the canal starts with the junction with the Avon and includes six locks, including the second deepest in Britain. The canal was renovated in 1976. The bottom lock, adjacent to the Avon is confusingly called Lock 7 as there are six further locks on the Avon between Widcombe and Bristol. Next to Lock 7 is Thimble Mill pumping station and there is another at Abbey View Lock (No11).
"LYNCOMBE-WITH-WIDCOMBE, a parish in the hundred of Bath Forum, county Somerset, 1 mile S.E. of Bath. It is situated on the river Avon, close to the Great Western railway, and is intersected by the Kennet and Avon canal. The workhouse of the Bath Poor-law Union is situated in this parish. Many of the people are employed in the manufacture of fine woollen cloth. Freestone is extensively quarried in the hills, and is largely used for the buildings in Bath, Windsor, and London. The surface is diversified with hill and dale. From The National Gazetteer of Great Britain and Ireland (1868)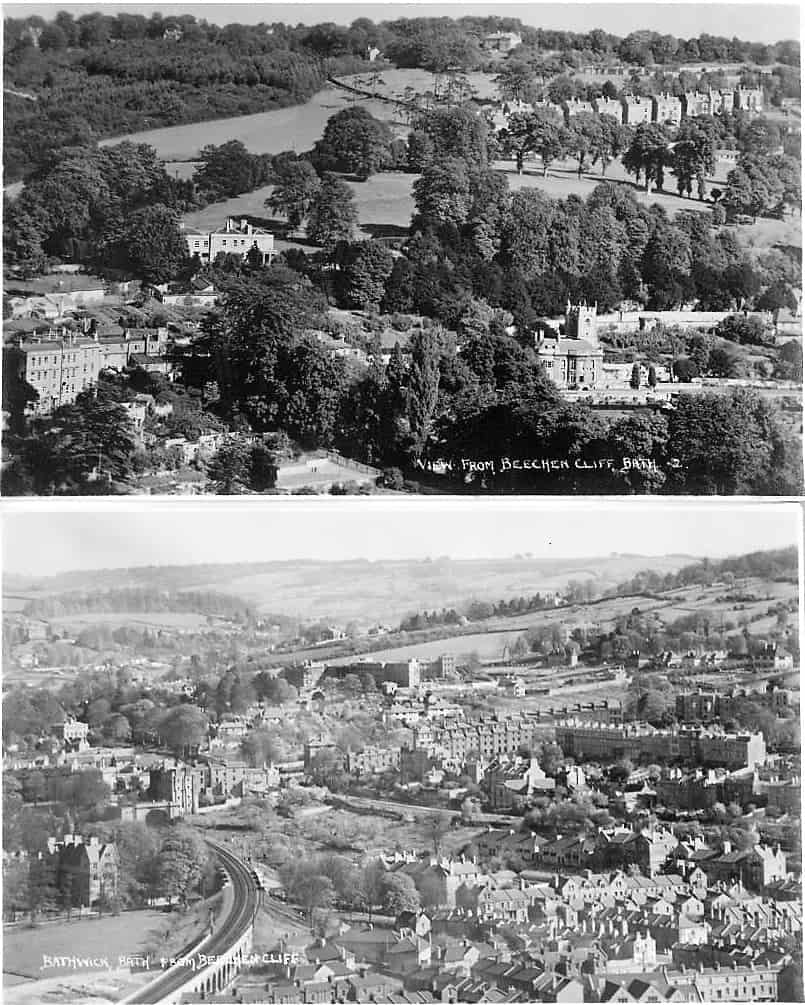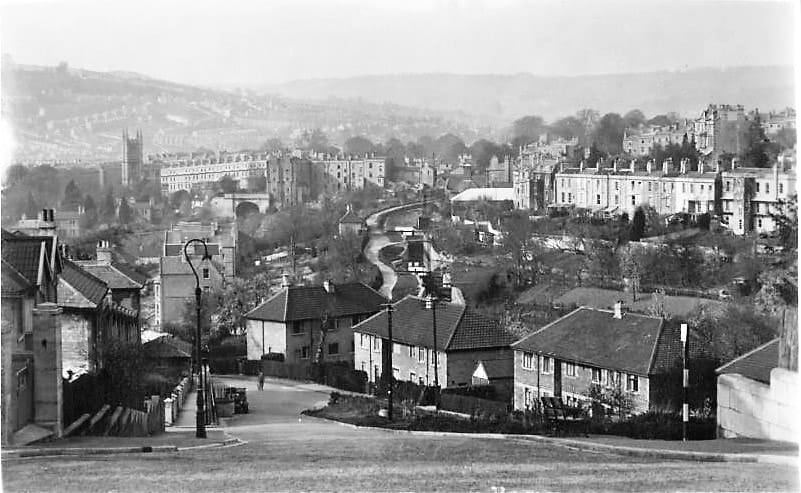 For more of our articles, visit our main website or our Facebook page. To see some more of our collection of old photos of Bath, have a look at our boards on Pinterest